This is an international project with ID: 22220131 with the financial support of Visegrad+ Grand, a grant program financed by the international Visegrad Fund, aimed at facilitating support from the V4 countries primarily towards the Eastern Partnership countries and countries of the Western Balkans. The project is therefore implemented by the V4 countries, i.e. the Czech Republic, Hungary, Poland, Slovakia together with the Bosnia and Herzegovina, i.e. the Western Balkans countries, with a focus on facilitating the dissemination the know-how and best practices of the V4 countries, on democratization, civil society development, political, economic and social transformation, EU approximation and EU integration, good governance and regional cooperation.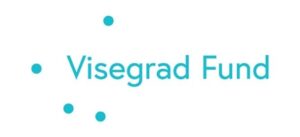 The implementation of the project is planned for the period 20/9/2022 – 31/12/2023 with a total budget of € 32 950.
The main aim of this project is to improve a cooperation of leading wastewater management institutions, to exchange knowledge and experiences, and to create synergies in the conditions of Central Europe. The following three topics will be addressed:
possibilities to reuse treated wastewater from municipal wastewater treatment plant;
sustainable sewage sludge management including resource recovery (nutrients) in the blue-green infrastructure;
integration of energy from wastewater.
The target group is university teachers, research and scientific workers, students (master`s and doctoral programs), government officials, representatives of municipalities (cities and towns), and commercial entities.
The ambition of the project is to involve at least 1,000 people from the project partner countries (the Czech Republic, Slovakia, Poland, Hungary and Bosnia and Herzegovina). Of these, 700 will be people from V4 countries.
The applicant and coordinator of the project is the Brno University of Technology, Faculty of Civil Engineering, research centre AdMaS, represented by prof. Ing. Petr Hlavínek, CSc. MBA.
The project partners are Technical university of Košice, Rzeszow University of Technology, University of Miskolc, University of Banja Luka.