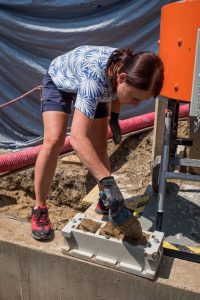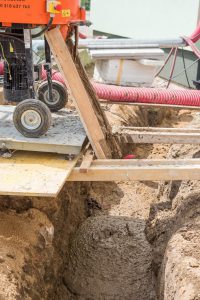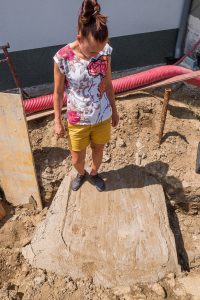 In the summer, the staff of the MBM Research Group (Dr. Černý and Dr. Michalčíková) carried out one of a series of verification experiments of the newly developed liquefied earth utilization technology for self-compacting toppings under real conditions of residential house construction in Brno.
It was about filling the segment of the excavation with the original soil in liquefied form. The technology allows the use of less suitable soils and is gentle on stored installations, which perfectly bypasses. The installation does not have to be complicated to fill and soil is no longer required to be compacted.
Four days after the dressing, the grout was evaluated for homogeneity, moisture, load-bearing capacity and samples were taken to verify the basic parameters that reached the original soil compaction values.