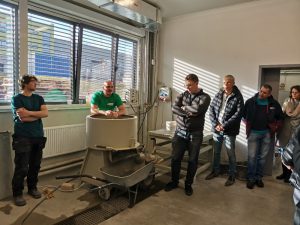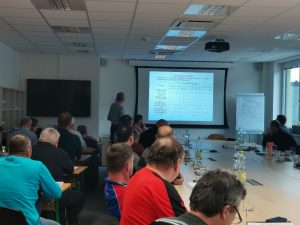 On 28 and 29 January 2020, the TDS – Concrete Seminar was held in the AdMaS Center.
It was attended by 38 employees of the Railway Infrastructure Administration.
The subject of the seminar was lectures and practical demonstrations on Fundamentals of concrete technology, required properties, requirements for raw materials and special concretes, transport and concrete treatment. The lecturer was prof. Ing. Rudolf Hela, PhD.
Ing. Adam Hubacek, Ph.D. acquainted the railway workers with the basic concrete regulations and tested properties, TKP SŽDC and site inspections were the topic of the lecture by doc. Ing. Jiří Brožovský, CSc.
Ing. Martin Ťažký showed guests a practical demonstration of testing fresh and hardened concrete in laboratories.