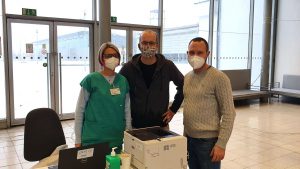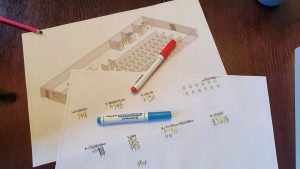 Assoc. Prof. Tomas Apeltauer, head of the Institute of Computer Aided Engineering and Computer Science at BUT and the main researcher of the National Competence Center project "Rebuild – virtual environment", which has been solved within the AdMaS center for last 3 years, is preparing a simulation of operation of vaccination centers in the South Moravian Region.
Together with colleagues from the AET Institute, the South Moravian Innovation Center and the University Hospital Brno, they collected data for simulations and are testing the Vaccination Center at the Brno Exhibition Grounds, all with the support of the South Moravian Region. The aim is to make the most of the process and optimize the operation of other regional centers. Every second saved will be a win after the start of a full load.
The team transfers its experience from the first optimizations of the vaccination center at BEG to the preparation of centers in the regions. Last week, they not only focused on the simulations and testing itself (eg the capacity of the initial doctor's examination before the vaccination itself), but even composed Lego models of the first regional center in Breclav.
Conveniences such as CDE (Common Data Environment) or designs completely in Autodesk Revit are a matter of course throughout the process. BIM is simply applied wherever possible.
We are proud that among our colleagues there are people who are willing to dedicate their free time and without rewards to such important projects.